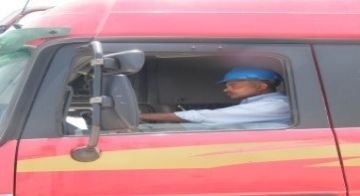 Drivers Management
Alex Trans put into consideration that drivers have the most influence on the shipping success, because they carry cargo that is valuable to both, our company and our client. Thus, drivers are the mos...

Therefore, we follow a strict selection process in the appointment of drivers, which includes certain minimum qualifications and experience, testing, as well as background checks with references and possible offence history.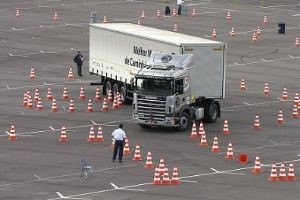 Drivers Hiring, Fitness to Work:
On recruitment, driver must be medically examined and is free from medical conditions and/or not under prescribed medication that may affect his driving ability.
Driver passes periodic medical examination every year.
Driver must have a drug and alcohol test with negative results.
The driver holds a valid license for type of vehicle to be driven.
Age not less than 25, the driver has at least three years' experience in driving vehicles for which he is licensed to drive.
Can demonstrate a good driving record for previous three years. A "good" record will show no involvement in blameworthy accidents and only minor and infrequent technical violations (e.g. for minor speeding, drivers' hours infringements).
He has been assessed, and competence assessed, by company approved driving examiner.
Has the knowledge of the highway regulations.
Is able to read and write Arabic language and has basic numeracy skills.
The driver has attended an approved Defensive Driving training course.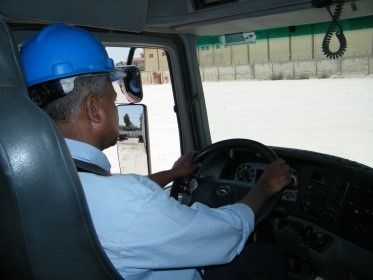 Driver and Journey Management Procedures
The RT operation describes the procedures for effective day-to-day management of Road Transport. These must include driver selection, recruitment and training, health screening, hours of work and other employment terms and conditions. Additionally, procedures ensure that for each trip the risks at hazardous locations (high accident risk locations) have been assessed and are known to drivers and that appropriate risk reduction measures are taken.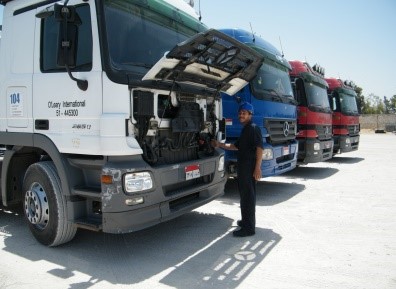 Responsibilities of the Driver
The driver is responsible for his vehicle, load, and for driving safely and according to the Journey Plan.
The driver shall not depart until he has received and understood the Journey Plan, together with the manifest and any relevant documents or permits (if the load is hazardous).
When the driver arrives at the destination he shall contact his Journey Manager immediately by telephone. The driver shall also contact the Dispatcher when he stops driving at the end of the day. The driver may also be required to contact the Journey Manager at certain times or places during the journey, as agreed with the Dispatcher before departure.
The driver shall contact the Dispatcher if there are any problems or difficulties on-route, and when he returns to base.
The driver shall contact the Dispatcher for any required stops in-route, and when he returns to base & will stop on approved rest points according to rest period (15 min / 4 h)