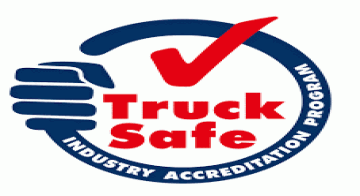 Fleet Management
Our operation has enhanced with applying certain principles. Efficiency and effectiveness can be realized by reducing the turnaround time between missions, maximizing the use of each vehicle's capacit...

Alex Trans Own a fleet of 70 units; most are Mercedes brand & some light Chevrolet trucks, as per the following:
Tractors head 30 & 60 ton (4*2 + 6*4)
Cargo box trailer for packed products (5, 12, 30 T)
Tank trailers for bulk liquid products (45.000 L : 50.000 L )
Flat Bed Trailers 2, 3, 4 axles, low bed trailer
Fleet Divisions:
Heavy Trucks
Alex Trans operates using a large fleet of Mercedes' tractors head "4X2" and "6X4" types to cover the long distance demand, enhanced with advanced technology and computer tracking system.
Medium & Rigid Trucks
Alex Trans owns medium and rigid trucks with load capacity 9:18 Tons, even with closed cargo box, supported with left tail gate crane or steel tankers with one or two compartment, all of that depend on customers' needs.
Light Trucks
Alex Trans Owns light trucks with load capacity of 4 and 5 Tons with Open or Closed cargo box, supported with left tail gate crane.
Trailers
Alex Trans has different types of trailers: Flat bed, low bed, Air Gas tank, liquid tank, silo, Dumper, telescopic trailer, Cargo Box, clarification as below:
Trailer Type
Cargo
Flatbed
Pallet, Containers, Pipes
Bags, Jumbo Bags
Container 20, Container 40
Open Top Container 40
Steel Coils, Steel Length
Steel Hot Rolled Coils HRC
Steel Sheets, Steel Comer
Billet , Constructions, Equipment
Dumper
Scrub, Grains, Salt, Fertilizers
Silo
Clinker
AG Tank
Air Gases
Liquid Tank
Liquid Oil
Liquid Petrochemicals
Liquid Water, Liquid Fuel
Low Bed
Oversize Shipments
Closed Box
Flexi Tank
Fleet Standards
Vehicle usually well maintained & clean
Side and rear under-run fitted
Engine speed limiter fitted
First aid kit in cab
Emergency contact numbers displayed on vehicle & complaints №
Reflective high-visibility strips on trailers
Supported with advanced tracking system
Spill kit for small spills
Fitted with advanced line break system
Wide angle mirrors fitted to both sides of vehicle
Light system
Fitted with High intensity headlights, Front and rear fog lights, Hazard warning lights, High-level brake lights, Side lights on trailer units, separated warning flasher during stops at night on road for any break down
Tires: all fleet fitted with approved tires according to tire brand standers
Safe Loading & Unloading of Vehicles
Proper loading & unloading procedures are essential to safe operations. They also support successful mission accomplishment by ensuring operational economy and efficiency.
Loading Principles
Each truck has its own maximum weights for positions, compartments and holds. When accepting cargo, the actual acceptance weight needs to be documented, not the weight taken from the land bascule only, the following practices are to be followed wherever possible:
No vehicle should, under any circumstances, be loaded beyond its rated capacity or beyond the legal limit of gross weight
Before loading is commenced the floor of the vehicle should be checked to ensure that it is safe to load. Points to look for are damaged loose boards and obstructions
Whenever possible; the loads weight and volume should be evenly distributed, "If in doubt ask"
Loads should be secured or arranged so that they do not slide forward in the event of the driver having to brake suddenly, and also, that the load will not slide off the vehicle if it has to ascend or descend steep hills.
Where loads of a particular type are carried regularly it may be possible to provide racking as aids to increase load stability
Tailboards and side boards should be closed wherever possible. If over-hang cannot be avoided it should be kept to a minimum and the projecting part of the loads should be suitably marked
No loading is to take place near overhead electric cables if there is a possibility that a person standing on top of the load may come into contact with them
Unloading Principles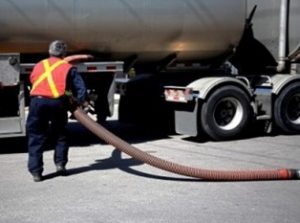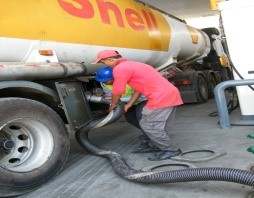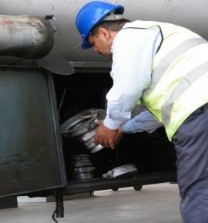 Before ropes, tarpaulins etc. are removed; steps should be taken to ensure that the load(s) is stable and that removal of the securing ropes will not allow anything to fall
Extreme care is to be taken to ensure that the removal of part of the load does not cause the remainder of the load to become either displaced or unstable
Unloading should be carried out so as to maintain as far as possible a uniform spread of the load, uneven unloading can result in the vehicle or trailer becoming unstable, especially if it is articulated or similar type of trailer, which has been detached, from the power unit
Deal With Sudden Break Down
In case of any break down happen during journey, the dispatch will ask the fleet manager to send the Mobile maintenance workshop truck to cheek & fix the problem, if its big & need special maintenance; then will separate the tractor head from the trailer & replace it with replacement, but if the trailer loaded with cargo the customer should be informed first before replacing the head in order to avoid any damage may happen to his cargo.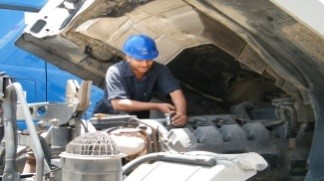 Preventive Maintenance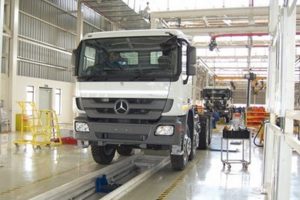 Our Maintenance team run a monthly preventive checkup according to a preplanned schedule, in order to reduce the sudden break downs, extend the trucks useful life, as well as increase the truck efficiency.
In addition, our trucks are consistently checked at Mercedes agent to insure the smooth run of trucks during operation.
Cargo Securing
Normal cargo
Legal requirements and common sense demand that all loads carried on
vehicles are secured, whatever the journey. This is to protect the people
involved in loading, unloading and driving the vehicle, together with other road
users, pedestrians, the load itself and the vehicle.
From a legal point of view, the liability for the loading/unloading operations
should be assumed by the driver, within his responsibilities, and the person(s)
who have executed them.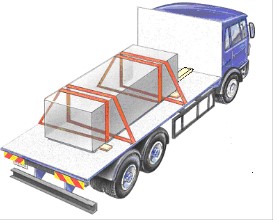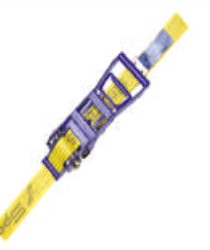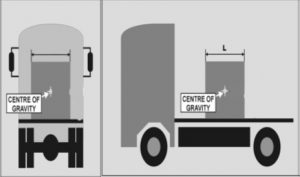 Dangerous Cargo
Dangerous goods (DGR) are commodities possessing potentially hazardous characteristics. Transportation of these goods by trucks is dangerous provided, suitable precautions are taken. Within the definition of dangerous goods, items are not only the obvious substances such as acids, corrosives, and radioactive materials but also items.
Any goods that pose a risk to people, property and the environment are classified as dangerous goods and are assigned to different classes ranging from 1 to 9. These types of goods can range from those which are highly dangerous (such as explosives, flammables and fuming acids) to everyday products such as paints, solvents and pesticides found in the home and at work.